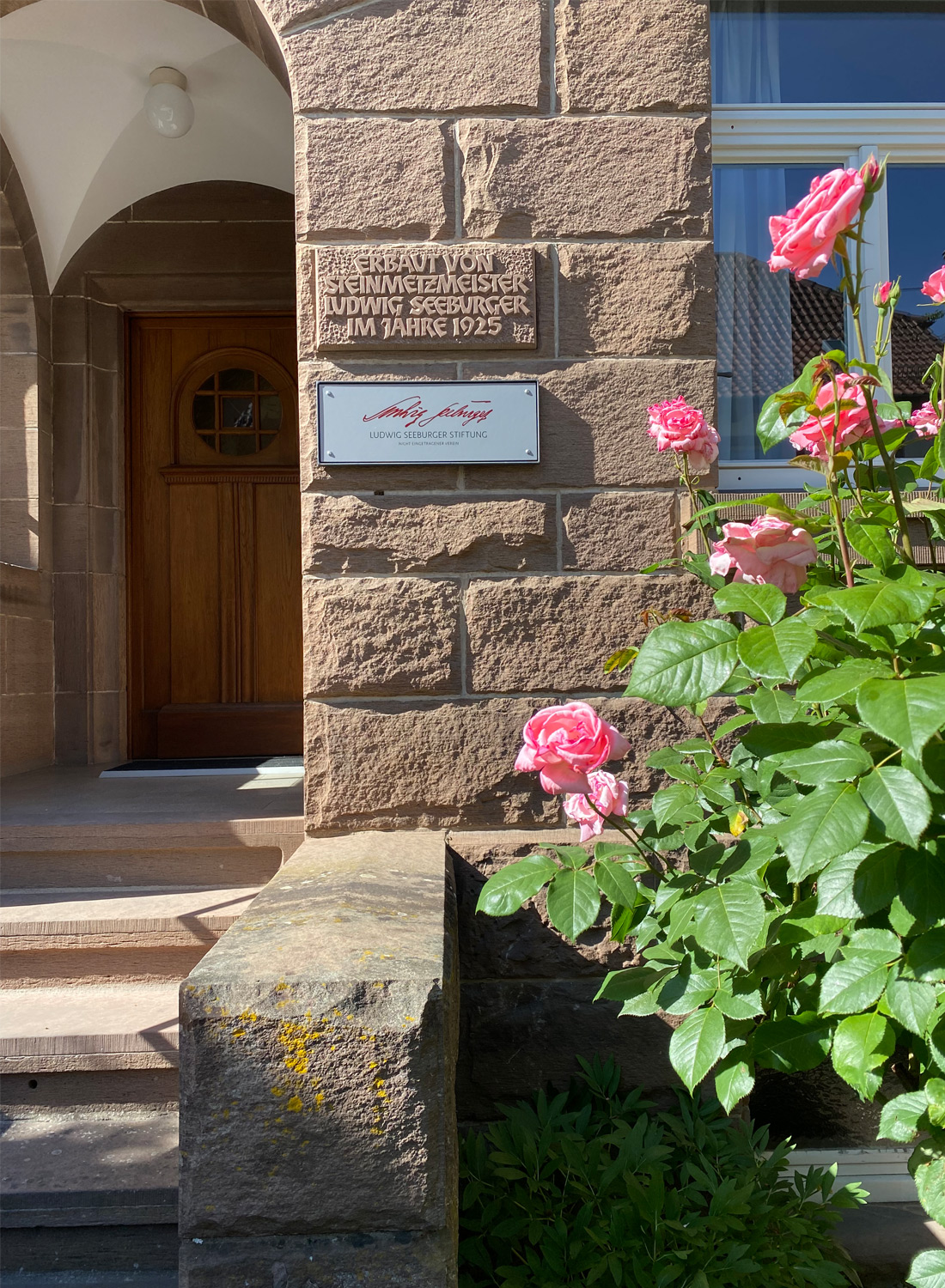 FOUNDATION
The married couple Karin Maria Seeburger and Johannes Hubertus Michels established the Ludwig Seeburger Stiftung in 2020 in the legal form of an unregistered association.
The registered office of the corporation, which is recognized as a non-profit organization, is located in Maulbronn.
The Ludwig Seeburger Stiftung is politically, denominationally, financially and culturally independent.
Through the goals of the foundation, the founders express their commitment to art and culture, their personal and professionals interests in the fields of architecture, international adult education in foreign languages as well as intercultural dialogue and their open-mindedness towards other cultures.
The Latin words "Porta patet, cor magis" are meaningful guiding principles of the Ludwig Seeburger Stiftung in the implementation of its goals: "The door stands open, the heart more so."
GOALS
The Ludwig Seeburger Stiftung n.e.V. pursues exclusively and directly non-profit goals.
It is committed to the promotion of art and culture. Its activities support the concept idea of international understanding and promote international engagement encounters. With the preservation of the Seeburger family house, it makes a contribution to the preservation and protection of historical monuments.
REALIZATION
The goals of the Ludwig Seeburger Stiftung are realized in particular through the creation and promotion of cultural offerings and creative uses in the existing rooms of the foundation.
The spectrum of offerings and uses includes
Events for the cultivation and promotion of contacts between people who are connected to the cultural roots of the association and are interested in dialogue
Exhibitions, house concerts, readings, lectures, and workshops
Artist in Residence (AiR) residencies in Maulbronn for painters, photographers, writers, composers or architects from Germany and abroad
Offer of accommodation and sponsorship for Foreign Language Assistants at Maulbronn schools
Further funding priorities are
the permanent professional care and preservation of the Seeburger family's architectural monument, including the outbuilding and gardens
the support of the "Steinhauerstube" (stone mason shop), the village museum in Maulbronn-Schmie